The Grand Rapids area is gearing up for its 11th annual Restaurant Week GR (RWGR), which is a 12-day event dedicated to celebrating the city's vibrant food scene.
Mark your calendar for August 5-16 – and get ready for a brand new RWGR that delivers more delicious dividends for you and the restaurants you patronize.
This year's changes are meant to encourage you to visit even more restaurants during the week – and to offer much-needed support to local eateries that are still struggling with the impacts of Covid-19.
Here's what's in store for Restaurant Week GR 2020:
Check in to Get a Prize
To get the most out of RWGR, download a digital RWGR pass for your smartphone. Then use the pass to check in at each restaurant you visit. Check in to four different restaurants from August 5-16, and you'll earn a FREE food-themed gift, which will be mailed to you after Restaurant Week GR.
You'll also earn a digital coupon from every restaurant you visit. Each restaurant decides what to offer – it may be a percentage off your total bill, a buy-one-get-one-free entrée, a free dessert, or whatever else an individual eatery might dream up. Each coupon can be redeemed once and must be used by October 15, 2020.
"The more restaurants you visit, the more future savings you'll enjoy," says Kate Lieto, Director of Marketing for Experience Grand Rapids. "It's a great incentive to check in to all your favorite restaurants – and try new ones, too!"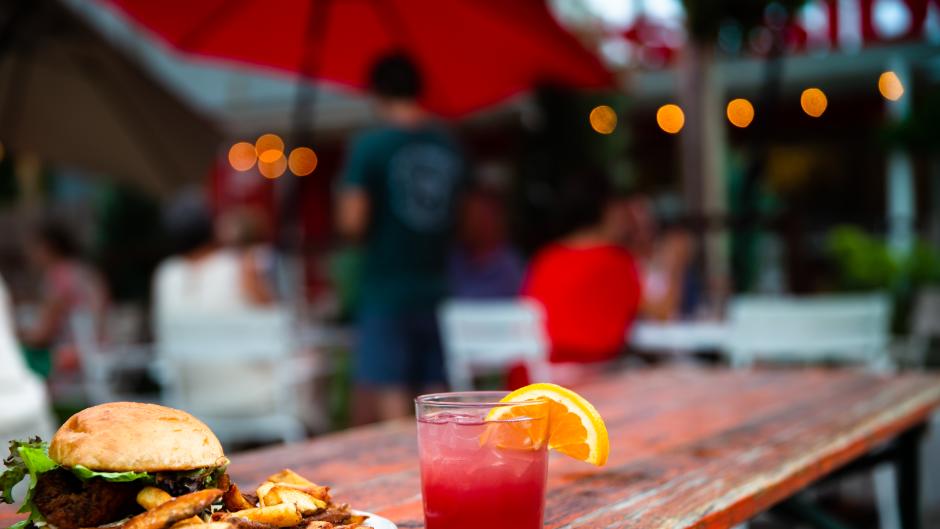 You can choose from more than 50 participating local restaurants to visit during Restaurant Week GR.
Photo Credit: Experience Grand Rapids
---
Over 50 Participating Locations
Whether you're looking for authentic cuisine from around the world, or unique takes on classics, this year's RWGR won't lack options. In fact, there may be more unique options than ever before – because restaurants don't have to offer a special RWGR menu. You can order off the regular menu and still get credit for a check in.
Nonetheless, some of the 50+ participating restaurants will be offering special menus to show off their creativity and flair. Restaurants can also choose to participate via dine-in, carryout, or both. That gives you more options for enjoying RWGR your way.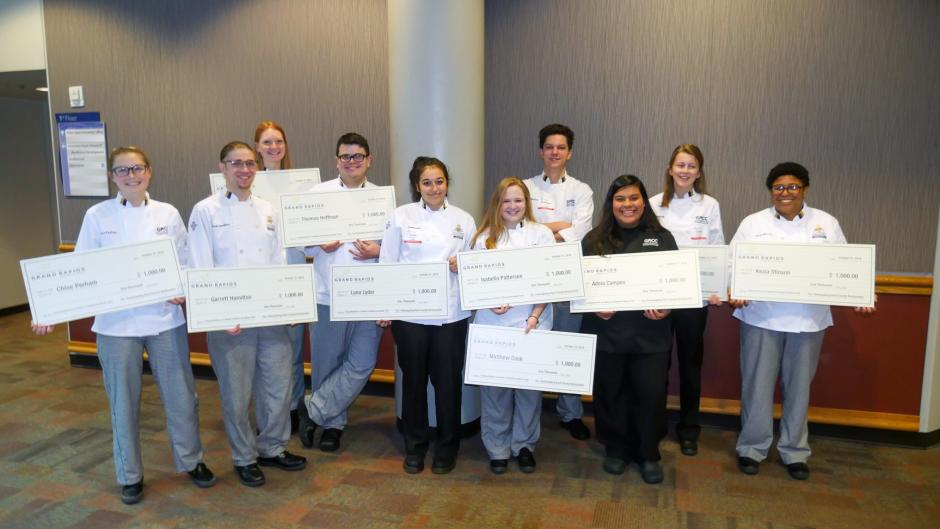 When you participate in Restaurant Week, you're contributing to local culinary students' education.
Photo Credit: Experience Grand Rapids
---
Supporting Local Students
While visiting RWGR participants, you'll also be supporting students at the Grand Rapids Community College Secchia Institute for Culinary Education. For every Restaurant Week check in, $1 will be donated to the program's scholarship fund (up to $5,000).
Fact: Since 2010, RWGR has raised over $150,000 to help local students pursue culinary careers!
Join in the fun of RWGR to support local students, help local restaurants in their time of need and treat your taste buds to some delectable homegrown meals. It's a win-win-win!
Visit the Restaurant Week GR page for the latest updates and the Grand Rapids Travel Updates and Openings page for additional information and guidelines in our community.
Are you hungry yet? Begin planning your Restaurant Week GR adventures by signing up for the digital pass and viewing the participating locations online. Don't forget to document your Restaurant Week GR activities by using the hashtag "#RWGR" on social media posts.
A big thanks to Gordon Food Service and the Michigan Restaurant & Lodging Association for sponsoring RWGR 2020.
Please check our travel updates for visitor tips and safety guidelines. Together, we can ensure that you can travel confidently.
Don't ever miss a post!
Sign-up for the Insider Experience Blog